Beds

You nestle into bed each night to escape the day's stresses, allow your body to rest, and restore your spirit. Your family beds should be pure, safe places. Here's how to make them the healthiest possible, from frame to foam mattress, including everything on top, underneath, and in between.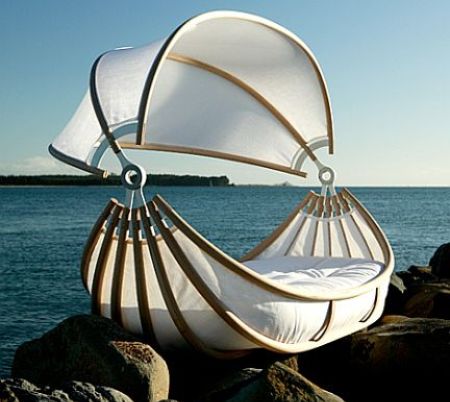 Better Bed Frames

With wooden bed frames, as with other wooden furniture, opt for FSC-certified wood whenever possible to avoid supporting the irresponsible harvesting of old-growth or endangered forests. Less expensive beds may be made of wood veneers over press-wood surfaces instead of wood solids; if this is the case, ask if the press wood contains formaldehyde, which can off-gas carcinogenic and irritating fumes. Likewise, avoid products coated with higher-VOC finishes, as these, too, can off-gas. Metal bed frames are an excellent option, as they're less likely to release chemicals and are quite durable.

If the vintage aesthetic appeals to you, look for antique beds made from metal or solid hardwoods. Although vintage wood products may have been treated with chemical paints or finishes, older products will have significantly off-gassed in years gone by and therefore will emit considerably lower amounts of VOCs than brand-new, just-painted furniture. They also don't require the harvesting of new trees, making them an Earth-friendly option.

Selecting Box Springs

Known in the bedding and mattress industry as foundations, box springs provide additional support to the mattress of your choosing. Though they typically consist of a wood frame covered by a fabric layer, they can also incorporate pieces made of pressed wood and fume-emitting formaldehyde glues. To avoid any chemicals in your box springs, look for ones made from natural, untreated solid wood, preferably sourced from an FSC-certified forest. Or, look for a bed frame that doesn't require a box spring at all, such as the increasingly popular platform-style bed. Just double-check that your platform alternative doesn't contain pressed wood and formaldehyde glues.

Soft, Safe Mattresses

Despite what most mattress commercials might have you believe, there's more to selecting a healthy sleep surface than just choosing between soft and firm, innerspring and memory foam - and there's more to it than just one number! Consider the health effects of the materials in your mattress, remembering the constant contact between your body and your bed.

There may be harmful chemicals lurking right under your nose. Many mattresses are stuffed with polyurethane foam, a synthetic product that can release the neurotoxin toluene. And, in accordance with U.S. federal fire safety regulations, all mattresses must meet standards for "cigarette ignition resistance," meaning that when a lit cigarette is applied to its surface, the fabric will not ignite or show more than a two-inch char. As a result, most are treated with flame retardant PBDEs, the same harmful chemicals used to make upholstery and drapes fire-resistant.
The key to finding a mattress that's nontoxic and fire-safe is to choose the rights materials. If you want a mattress with a foam core, look for mattresses made from natural latex foam - it's made from the rubber tree, and can be sustainably sourced. Some mattresses use a blend of natural and synthetic latex, as the latter substance is cheaper; even though chemicals can be added in the manufacturing process, both types are prefer able to polyurethane.
If you prefer a mattress with an innerspring system, choose one padded with organic cotton, which is grown without pesticides, or better yet, go with wool, which is naturally fire resistant. In fact, wool is quickly becoming the ego-to material for manufacturers of less toxic bedding, as it meets federal safety regulations without the addition of chemical fire retardants. (All-cotton mattresses lacking any type of fire-preventive material are available only to consumer with a doctor's prescription verifying that they have chemical sensitivities.

A last note on mattresses: In recent years, one increasingly popular mattress option has been viscoelastic foam, aka memory foam. These types of cushions are made entirely from polyurethane, which can release toluene. Although the manufacturers insist that the mattresses will release fumes for only about a week, if you're sensitive to chemicals (or just chemical-averse), you'll probably do best to avoid these entirely.

Eco-Tip: Fabric Finishes

Permanent-press, crease-resistant, shrinkproof, and water-repellent fabrics are likely to have been treated with chemicals and may release formaldehyde, PFSs, and PBDEs. Avoid these if possible, and to be safe, wash all new bedding in hot water at least once before use. A 1999 study showed that a single washing of permanent-press fabrics could reduce formaldehyde emissions by 60 percent.

The Facts:

Cotton crops account for 10 percent of all pesticides and 25 percent of all insecticides used worldwide, according to the Sustainable Cotton Project. An average of a third of a pound of chemicals and synthetic fertilizers goes into the process of making a T-shirt from conventional cotton.

The Facts:

Most manufacturers suggest replacing your mattress every eight to ten years. For the average person, that means buying eight to twelve mattresses over the course of a lifetime.

Excerpted from Green Guide by Editors of Green Guide Copyright (c) 2008 by Editors of Green Guide. Excerpted by permission of National Geographic. All rights reserved. No part of this excerpt may be reproduced or reprinted without permission in writing from the publisher.